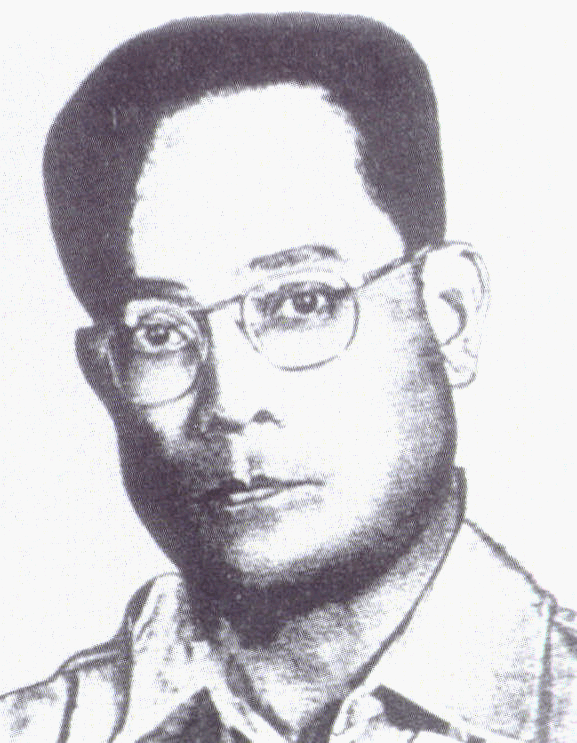 Son Ngoc Thanh was born on December 7, 1908 in Travinh province, Southern Vietnam (then Cochinchina; also known as Kampuchea Krom); son of Mr. Son Neve and Mrs. Son Thi Tup.

Thanh was to be an early campaigner for Cambodian independence. After university studies in Paris, France, he came to Phnom Penh in 1933 where he was employed at the Buddhist Institute as a librarian. The Institution had been established by the French in 1930, in which had been produced many early Cambodian nationalists.

In 1936 Thanh and his associate - Sim Var and Pach Chhoeun - found the first Cambodian-language newspaper (Nagarvatta or Angkor Wat). He and his associates used the newspaper and the Buddhist Institution to encourage discussion about colonialism and nationalism.

After the Japanese established its military present in Indochina in early 1942, Thanh and his associates saw an opportunity to put pressure on the French. On July 20, 1942, anti-French demonstration was organized. Pach Chhoeun - led a demonstration which involved over five hundred monks and as many civilians. Choeun was arrested and his colleagues were rounded up and jailed. Thanh went into hiding and soon escaped to Battambang where he sought and was granted asylum to live in Japan; he spent the last two years of the war in Tokyo.

On March 9, 1945 Japanese troops in Indochina staged a coup de force by imprisoning French officials, military personnel and interning French citizens throughout Indochina. King Sihanouk, with Japanese's encouragement, declared Cambodia independence on March 11. As the result of this unexpected event, Son Ngoc Thanh was able to return home in May to act as Cambodia's Foreign Minister. In August, just before Japan's surrender, Thanh became Prime Minister. For the next two months as Cambodia's premier, he struggled to keep the Kingdom independence. Unfortunately, in September French came back to Cambodia and gradually reasserted their control. In October the French arrested the Prime Minister, whom they accused of being a traitor. He was tried in Saigon in 1946 and exiled to France. He lived under a benign form of house arrest in the French provincial city of Poitiers and completed a law degree.

In 1951 Son Ngoc Thanh was allowed to return home by the French government after the intervention of King Sihanouk. He arrived Phnom Penh on October 30, with a dramatic and heroic welcome. A huge crowd of more than 100,000 people cheered his motorcade as it traveled from Pochentong airport into the city.

Thanh did not immediately participate in politics. He refused the offer of a ministerial appointment by Democratic Party-dominated government. Instead he turned again to the press to advance his political view, especially to call for Cambodia's independence. He published a newspaper called Khmer Krauk (Cambodians Awake); the French banned the publication a month later in February 1952.

On March 9, 1952 Son Ngoc Thanh left Phnom Penh and joined the maquis in the forest of Siem Reap, where once again declared his commitment to immediate independence and called for the establishment of a republican government in Cambodia. For the next twenty years, he moved around between South Vietnam and Cambodia where he commanded his Khmer Serei (Free Cambodian) guerrillas.

On July 20, 1970 Thanh returned to Phnom Penh soon after his archenemy, Prince Norodom Sihanouk, was ousted from power. Lon Nol then appointed Thanh as his senior adviser and later as prime minister. He worked until October 1972 when he was forced out of office in a cabinet shakeup. By then Thanh political life was over. The former prime minister returned to Vietnam and lived in retirement. He died on August 8, 1977 in Vietnam.